As your company grows, the challenge of controlling access to your data across the organization gets more and more complicated.  As more folks gain access to the platform, you're likely to have more instances where access needs to be restricted to certain types of people.  
With our new, advanced permission set in a team account, you can now grant permission to negotiate quotes. This way you can separate the duties of producers from that of analysts.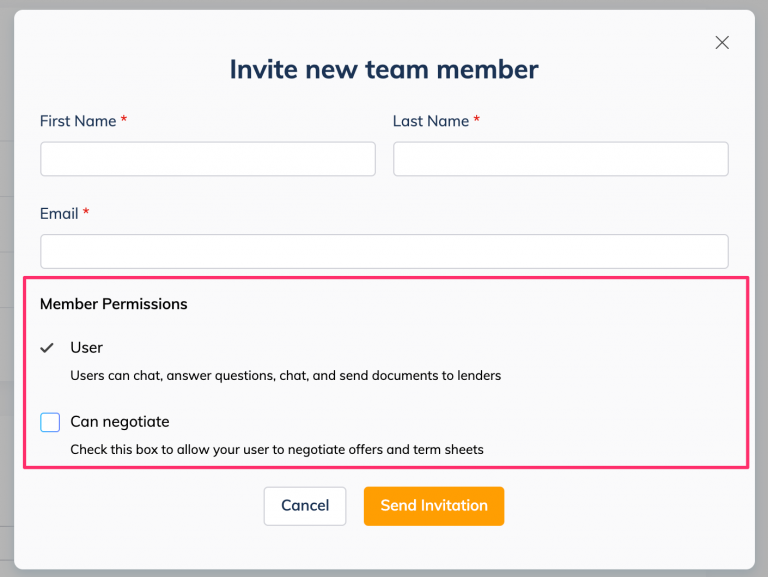 Get started with RealAtom's newest features
If you're ready to review new features, log in to your account and get started. Or if you're new to RealAtom, talk to our Sales team and see how you can streamline your CRE loan portfolio and process.