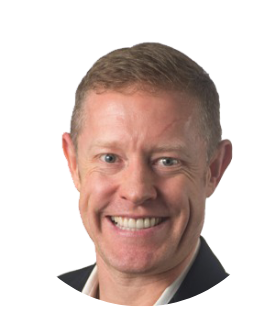 Tyler White:
Welcome everybody to the RealAtom lender podcast series, where you learn about the lenders on RealAtom's platform and the organizations they represent. My name is Tyler White, RealAtom's head of sales. RealAtom is the industry's number one lending service technology platform and powering commercial real estate lenders like banks, credit unions, and non-banking organizations to generate more CRE loans. Today, it's my pleasure to introduce Marс Rabkin from Rodeo Lending. Marс, thank you for taking the time to present to us today. I'm going to pass it over to you to kick things off.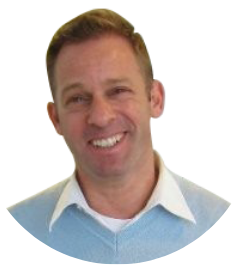 Marc Rabkin:
Thank you, Tyler. I really appreciate the opportunity to talk to RealAtom. So my name's Marc Rabkin. I work for a company called Rodeo Lending. We are a nine-year-old nationwide bridge lender. I've been with the firm since day one. What we do is that we provide loans on real estate for people who either need to close faster than the conventional lending process, or they have a loan scenario that has been rejected by the conventional world, but it makes good business sense. And what we're able to do is structure a one to two-year bridge that gives the borrower the opportunity to take their non-conforming loan and turn it into a conforming loan. Now, the two owners of Rodeo, Richard Katz, and Greg Bernstein, have been in the lending industry for over 20 years each, doing private money, doing conventional commercials, and doing residential loans.
And what's important about Rodeo? We have our own institutionally raised fund. It's called the Westridge Lending Fund. So everything's done in-house. It's our money, it's our decisions. It's our underwriting. We hold our debt, which is very important. So because we're issuing debt and we're holding our debt, what we're doing is we're structuring loans that are a win-win situation. They work for the borrower, they don't overtax the borrower. They give the borrower the time to get their property straightened out. And it also works for us as a lender, the way it's structured, they're able to service and exit the debt. Now the types of properties that we lend on, we do lend on single-family. But since this is a commercial website, I'm not going to talk about single-family. If you want to learn about our capabilities there, my number and my email are up.
On the commercial side, we lend on most commercial properties. We like to focus on multifamily mixed-use medical office self-storage, industrial warehouses, hotels, retail, skilled and assisted living( If they're 80 beds or higher). The types of loans that we do are straight purchases and straight refinances, cash out for those people who want to buy additional properties, we do rehab to get TIs funded so they could get tenants to come in. We do ground-up construction and we also do these two types of loans. I believe that what makes us different from most of the lending world is that we do construction completion. So they already went with the lender to do a construction loan, and it just didn't work out. They had issues with the lender and maybe the releases of draws or the lender had issues with the borrower because he went over budget or he went over the timeframe to build situations like that.
If we get lien releases and it values out what we do is we pay the current lender who wants out, we pay them off. We give the borrower the money to complete the project, but most importantly, we give them the fresh clock, The fresh 12 to 24 months needed to finish the property, sell it to exit our loan. The other type of loan that we do is property repositions; which a lot of the other lenders out there don't have a handle on yet. That's when a borrower takes a property, like an office building and office buildings, a tough market right now. There are people out there that are taking office buildings and they're converting them into multifamily or they're converting them into student housing for universities. People are out there now taking older hotels and motels, and they're converting them into 55 and up living in the multifamily space.
We also take dark big box retail and we convert them to multi-tenant retail properties or self-storage. So those are two types of situations that a lot of lenders don't do. We do that. I think that puts a leg up on other people. The last thing that we do a lot, you know, a good portion of lenders don't get involved in is the skilled and assisted living sector. It's complicated, a lot of lenders don't want to get involved in that space, one of the owners has a background in that space, and so we understand that. So it's not brain damage to us. Let's talk, now about, what's probably most important to the borrowers and brokers out there. And that's where we come in on pricing and in our terms. So for the most part, we are a two-year interest-only bridge lender, we can go up to 70% loan to value.
And what's important about Rodeo? We have our own institutionally raised fund. It's called the WestBridge lending fund. So everything's done in-house. It's our money, it's our decisions. It's our underwriting. We hold our get, which is very important. So because we're issuing debt and we're holding what we're doing is we're structuring loans that are a win-win situation.
In most situations, we like loans between $500,000 to $15 million. In that ballpark. And then pricing starts at 7.99% and 2% and it goes higher from there depending on the three factors that are present in every loan. Those factors are the length of the loan, the shorter the loan, the better, the pricing. Location and condition, obviously the better the location, the better the condition, the better the pricing. And then the last aspect that goes into pricing is the type of loan. A straight purchase, a straight refinance is always going to get priced more agreeable than heavy construction or heavy rehab, just due to the risk of the construction. So that's where we fit in our pricing box. Now I'd like to show you, I think the best way to look at a lender's ability is to look at the types of deals that they're actually funding.
So bear with me, because I'm going to scroll. I'm going to show you some of our repositioning. So a year ago we did a $14 million deal in St. Paul, Minnesota. An Insurance company owned this office building and they moved locations. They wanted a newer building and then the owner of this building without a tenant went into default, lost the property. One of our borrowers bought the property out of Foreclosure at an auction. And what we did was we helped them purchase the property and we helped them start the conversion process. It's a 16-floor property. We gave them the money, the start, the conversions of floors one through five. Floors one and two were going to be a high-end grocery chain that our tenants own and floors three through five is the residential conversion to multi family. The loan right next to it in Park Forest, Illinois, isn't a property reposition so much as a property addition.
So it's a retail center. And then our borrowers came in to buy the center but also wanted to put their grocery store chain into the property. So we helped them fund the purchase and the TIs in order to do that, now we have another borrower who specializes in converting this big box, vacant retail into multi-tenant retail type properties. So he has relationships with national franchises like Ross stores, Marshall's, Harbor Freight, PetSmart, Ulta beauty. So what he does is he takes down these dark retails, and even before he purchases them, he already has the majority of the space pre-leased to multiple retail tenants who wanted more exposure in the area that the property is in. Example, we just funded a $7.2 million rehab loan, where the borrower took a dark Kmart and he, in this case, has it 77% pre-leased and we're doing a TIs to get the tenant in.
So up top, you see the picture of the Kmart and on the bottom is the rendering of what is the front of the Big Box is now going to look like, multi-tenants. He's also done this numerous other times, and I just wanted to show a picture of before and after on another property that he did. This property, he put in a Ross Store and he put in a Harbor Freight. You can see up top what it looked like when he started to work on the property and then what the property looked like when he finished. Just a fun side fact. We did a loan for him in Oroville, California. That property was the first property in the United States that had a Chipotle drive-thru in the United States, and was put into that property with help from our funding. So I just wanted to give people an idea of what we're doing in this property conversion space, but we do a lot of the other loans.
So please go to our website and then click on the recent funding page. And you will see a lot of examples of what we're doing out there. Lastly, why I think, you should use Rodeo? I think you should use us because we're fast, we're creative, and we're flexible. We're really deal-specific. The better the deal, the better we could structure the loan, we could do better pricing. We could do higher leverage. We can even go longer term. We do have the capabilities to go for five to seven years. If we like the situation, we can do bigger loans than $15 million. And I think I said this already, but I'll say it again. We could do higher LTV, never say enough about higher LTV. Also, you know, we're borrower-friendly and most importantly, we're broker-friendly. I believe about 85% of our business comes from the broker community. So you know, we are very broker friendly, and that really, in a nutshell, is Rodeo lending,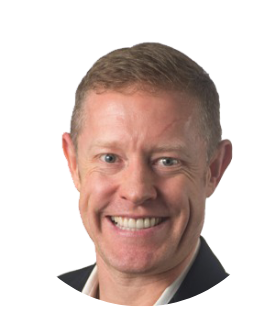 Tyler White:
Marc ton of great information and a special thanks to you and Rodeo Lending for taking the time to present to us today. If you're interested in speaking with Marc directly, please feel free to contact him by all the channels listed on this page. If you're interested in talking with me in between episodes feel free to email me directly at Tyler@realatom.com. If you're interested in learning more about RealAtom or the lender podcast series, please don't hesitate to visit the RealAtom website. It is RealAtom.com. Thanks again, everybody for tuning in, and we'll see you on the next episode.