Last month, we released our highly-touted updates to the lender directory, enabling brokers to review lender contact information, detailed lending criteria, and custom tags, ushering in a new generation of relationship management.
Debt sourcing is all about real-time relationships, and it's important for both brokers and lenders to be able to stay up to date on every interaction. From sending and reviewing loan packages, to document requests, and especially to soft quotes and negotiations. That's why we built you an easy-to-view activity feed.
The activity feed keeps track of all activities your counterparty on the platform is engaged in relation to loan requests, in real-time.
For example, brokers can get a granular and sortable lender activity history, including all relevant communications with each individual lender on every single transaction.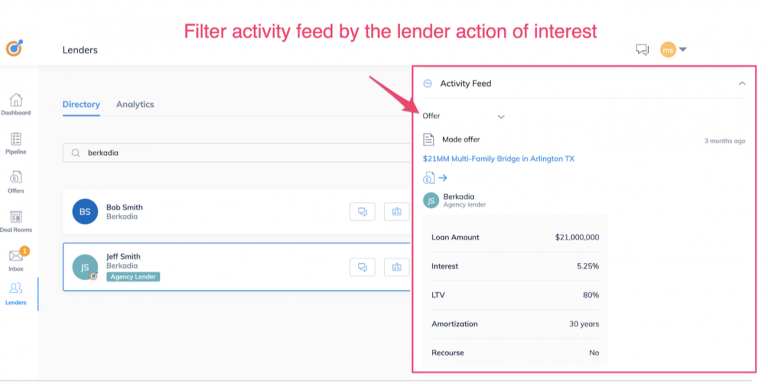 Besides lender activity and loan quote matrix, you can also filter and export your lender lists.  We enable you to crunch and munch your data any way you want!