To give you a better holistic view of your loans we have created a Pipeline view section. The report is very intuitive and easy to read and navigate. The Pipeline report comes in two views, Board view, and Table view.
In the Board view, loans are organized by deal stages: Drafts, Active, Underwriting, and Closed.  By quickly glancing at each column you can now assess the status of your entire pipeline.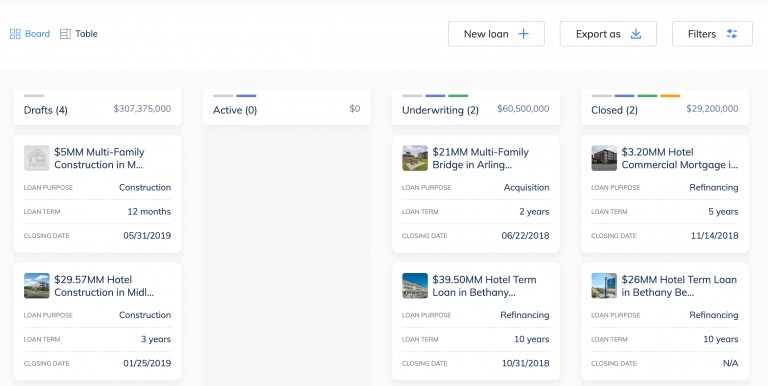 To give you even more control we have added filters to select only the loans that you are interested in.  You can filter by loan type, the purpose of the loan, property type, location, term and amount. This filter tool is useful when you are trying to get a report for a particular property type.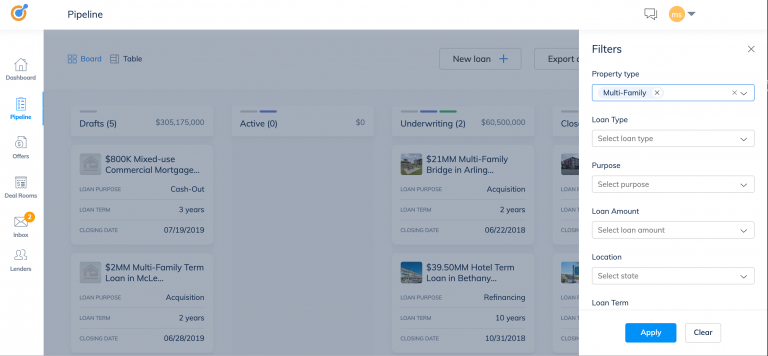 In the Table view, you can drill down into more advanced metrics, for example, lenders engagement on each individual loan.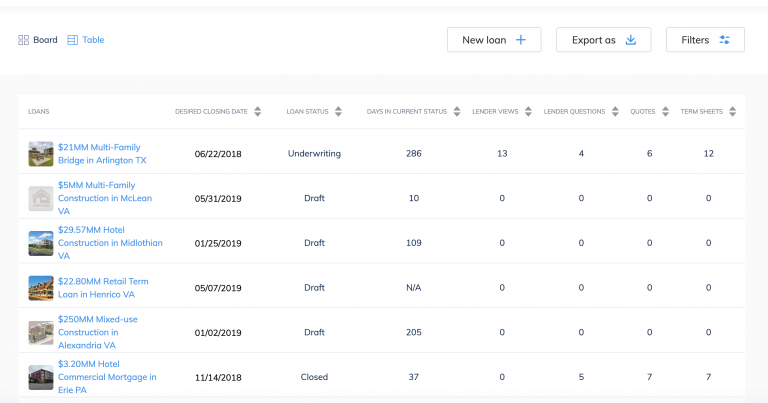 Get started with RealAtom's newest features
If you're ready to review new features, log in to your account and get started. Or if you're new to RealAtom, talk to our Sales team and see how you can streamline your CRE loan portfolio and process.