You've just made progress on a call with a potential lender for your CRE loan. You have at least two follow-up tasks left before moving on to the next lender including:
Updating the deal in your Excel document or in a CRM and

Entering the negotiation into the quote matrix
What if your lender can enter their quote into YOUR CRM or an Excel for you?
With RealAtom they can. 😉
Meet Quote Matrix Automation designed to save you precious time so you can have more valuable conversations instead of wasting it on data entry. With RealAtom, you and your lenders work off the same platform.  Thus, the lenders can enter their quote directly into your loan request automatically populating the quote matrix. All you have left to do is export the quote matrix and conveniently share with your client.
Don't forget you can accept, reject, and negotiate any quote right there on RealAtom.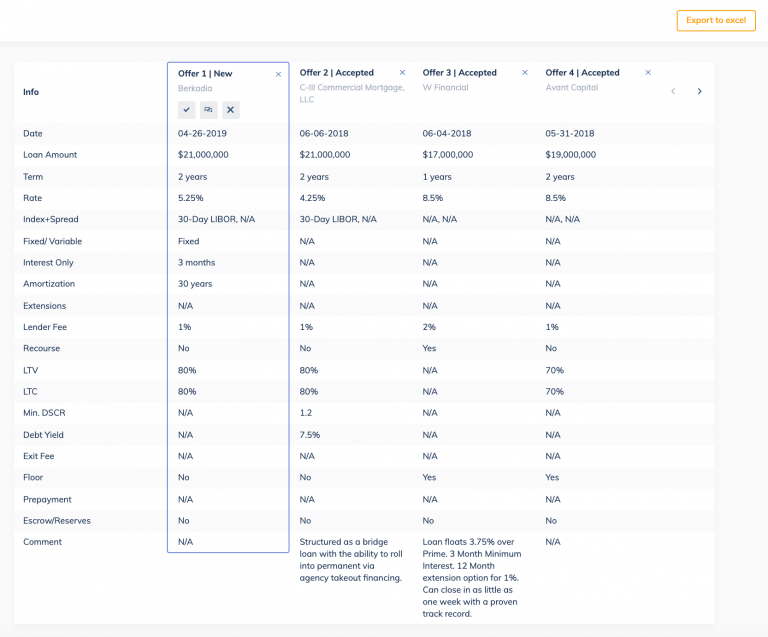 Get started with RealAtom's newest features
If you're ready to review new features, log in to your account and get started. Or if you're new to RealAtom, talk to our Sales team and see how you can streamline your CRE loan portfolio and process.