Like many industries that have put more women in charge, the commercial real estate industry benefits from an increasing number of female leaders. Their strong interpersonal skills, adaptability, and openness to innovation have led to greater productivity and efficiency in the CRE world. We sat down with four women leading the charge in CRE and learned how they capitalize on their skills, deal with adversity in this industry, and find success and fulfillment in their work.
Founder and CEO of L&L MAG
For Maryanne Gilmartin, leadership in commercial real estate is not a novelty. After all, she has run development and operations for one of the largest publicly-traded REITs. While she loved doing complex, ground-up real estate development, her entrepreneurial "WORD NEEDED" was not fulfilled. So, she founded L&L Mag, her own development company. She said that it "was one of the most challenging periods of her professional life but it has proven to be "the most seismic" and proof that "one does not need to be in the old boy network to succeed"
Maryanne knows that "the real estate development business is a business well suited for women. It involves a skill set that relies heavily on collaboration and multi-tasking. It's a place where I have been fortunate enough to find a path to lead an organization, create a culture, and build great buildings with great people."
She defines success or rather professional fulfillment by "being surrounded by the best and the brightest; performing at the top of my game; and being excited about what I do each and every day."
Her advice to other women in the industry "Know your stuff; care about what you do; remember the rookie; never forget the power of relationships—it's all about the people."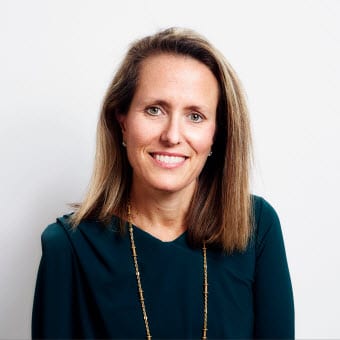 EVP and Head of Mortgage Banking at Berkadia
Hilary Provinse did not start her career in real estate; she was a trader with Bear Stearns and Goldman Sachs. But her drive has always been the "interconnectivity of people." She found it at scale in CRE, first at Fannie and now at Berkadia, where, as a Head of Mortgage Banking, Hilary manages 135 mortgage bankers in 30 offices around the country, leading people by coaching them and providing opportunities to develop and grow.
In addition to seeing the importance of leveraging human capital, Hilary views the adaptation of innovative technologies as a massive growth opportunity for the CRE industry. "So much of transaction management still occurs by email," says Hilary – but there are companies like "Berkadia, or RealAtom, that build better infrastructure to make the transaction process more efficient and less manual." As a people person and an innovator, she is excited about process improvement tools that could be created around facilitating transaction management with customers, "like using data to help make decisions faster, to create actionable insights, and to decide where to invest and how to invest. That's what excites me about the market right now. It's such a tipping point and there's such an opportunity to improve. I'm excited about where Berkadia is now and what we're investing to get to the next phase."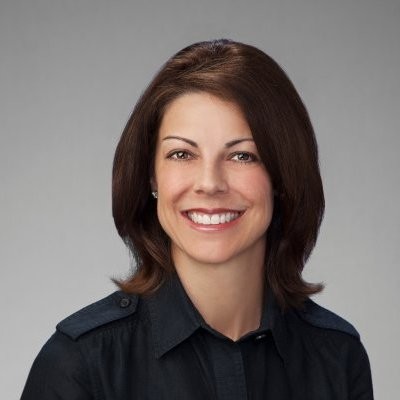 SVP of Fund & Asset Management
Camden Property Trust
Laurie is celebrating 20 years at Camden, one of the largest publicly-traded multifamily companies in the United States. According to Laurie, her career has a common theme:
"Saying YES​ ​to opportunities, especially when they make me the most uncomfortable. I've learned to use discomfort as an indicator of opportunities instead of something to be afraid of and avoided. This is where I have gained some of my greatest​ ​learning and confidence​." ​
This theme allowed Laurie to pursue key leadership positions at Camden.
Laurie has capitalized on technology to enhance revenue, streamline business processes and decrease expenditures. She led one of the pioneers in corporate VC funds investing in startup software companies within the multifamily industry, an industry known for being slow to innovate.
Laurie believes that technology and good data are "increasingly separating the winners from the losers in multifamily. Those that rely on experience, intuition, spreadsheets, and manual surveys will be left behind. We look at technology as an accelerator and use performance analytics for internal benchmarking against competing properties. This allows us to assess our performance and quickly adjust our strategies accordingly."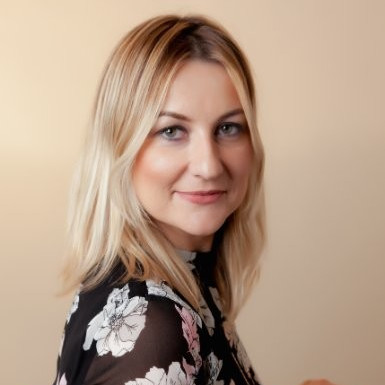 CTO and Co-Founder of RealAtom
It should come as no surprise that Masha Sharma, CTO of RealAtom, online software for commercial real estate loans, sees technology as a way to "enable people and industries to perform tasks faster and more efficient." Despite working in a technical field, she sees herself as a creator first, through the "convergence of behavioral science, visual art, design principles and the art of writing code."
Through RealAtom, her "vision is to digitize the commercial real estate industry and give all participants tools to automate transaction, streamline the process and standardize data collection."
Masha and the RealAtom team see the vast benefits that technology continues to bring early adopters. "There is a buzz that getting industry players to adopt technology is trying at times. Yet, most of the largest players are going through a digital transformation." What she has learned "while working in B2C facing industries is that if the rest of the industry sticks with the old way, the largest players get ahead fast and kill the competition. That's why we work directly with customers, take their feedback, and based on it, we create tools that help property owners and mortgage and investment brokers scale their business by being smarter at how they execute. As a software company, we know users advance within their industry by adopting technology and that superior user experience is key to successful adoption. ​To do that we have created an entirely new way of executing and communicating on a debt transaction.