There's a new breed of CRE brokers. They want to have a solution that offers an end to end experience to their everyday business needs. RealAtom has already introduced its Lender Engagement Platform and Loan Automation Software and today we are introducing the addition of a new contacts directory to manage ALL of your important relationships.
Here you can create, search, filter and even tag contacts.  For borrower contacts, you can even associate loan requests to them.  So that all of your information is organized. Similar to Capital Sources directory where you manage lenders and equity investors; contacts directory is just as flexible.  All of the other contacts that do not fit into capital sources are housed here.

Clicking anywhere in the contact row will open the details about this contact. In the detailed view, you can grab contact info, add a note about contact and tag the contact.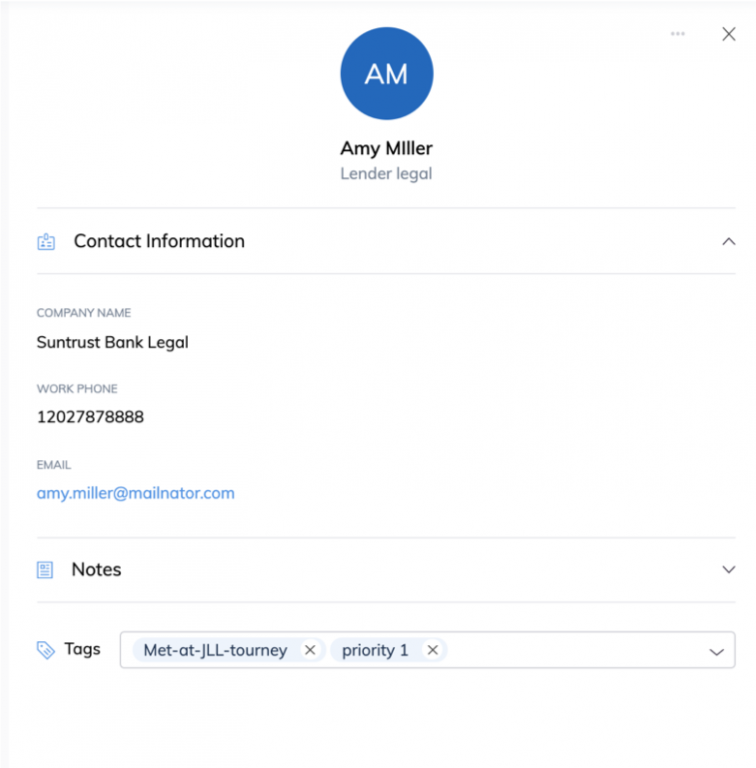 You can now group your contacts by tagging them.  Tags are labels you create to help organize your contacts. Tagging lets you bring your own structure into RealAtom. You can categorize your contacts based on the data only you know about them. Tags are fully customizable, so you can add, remove and assign them as needed.

Ready to organize all of your CRE contacts and manage your loan submissions to lenders on a single platform?  Log in to your account and get started.  Or if you're new to RealAtom, register and begin creating your loan request to submit to lenders directly while enjoying data retention and analytics.