The capital sources directory now hosts information about your equity partners in addition to your lenders. This way you can easily choose from those sources those that do either equity or debt or both. You can still send loan requests to lenders and work through the loan platform.  Equity investors can be managed by tagging, searching, filtering and adding custom notes. 
What information is available?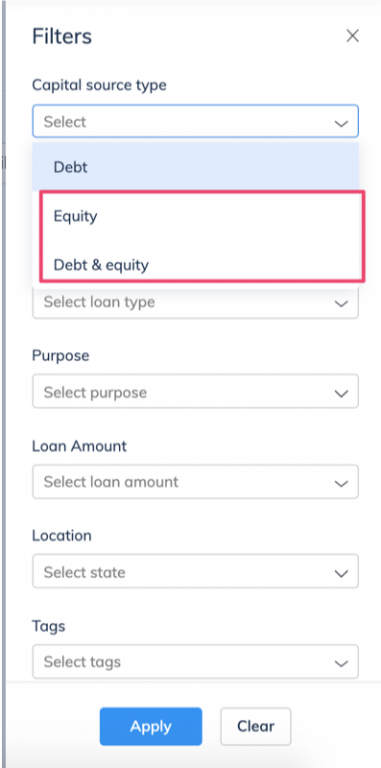 Capital Source type: Equity, Debt, or Debt & Equity 

Property Types: choose from a variety 

Location: choose all of the USA, or individual states

Ownership Structure

Strategy

Investor Type

Check Size

Hold Period

Tags: your custom structure
This useful directory helps manage your equity investor contacts in one place. You can manage other CRE relationship contacts in the Contacts directory as well.  And remember, you can still submit your loan requests to lenders and track their offer activity and loan engagement here.